The question we get asked the most about our project is 'How Can I Invest in Nine Rivers Distillery?' The answer is simple. Complete the form at the bottom of this page and one of us will get back to you.
But before you do that, why not read a bit more about our project to make sure it's something you really want to be involved in?
It's More Than Just Money
Investors are important to all businesses and our project is no different. It's investment from whisky lovers all over the world that has enabled our project to become what it is today. But investors mean more than just that – it's the support of our investors in everything that we do, that has enabled us to progress so far on a small fraction of what other distillery projects in China are spending, or have already spent.
Literally everything you see about Nine Rivers Distillery – design, branding, products, packaging, architecture and engineering, this website, the content we publish and our activity on social media – it's all underpinned by the time, effort and skills of our investors. There's a bit more about that later on this page.
Investment Progress To Date

We have progressed through a number of different rounds of investment. In fact, 5 so far. Raising just enough money at each round to fund the next stage of the project as it develops. It's a method that has suited our project plan and made it much more fluid for our micro-investment approach.
The Founders Round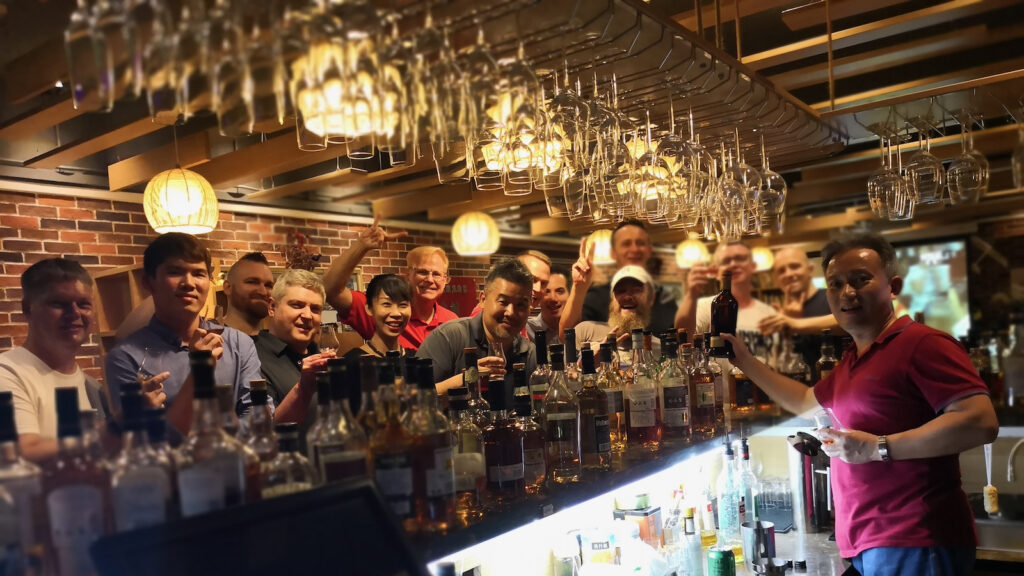 We successfully completed our Founders Round back in 2019 and used the funds to set up our corporate structure within China as a WFOE (Wholly Foreign Owned Enterprise), and also our Hong Kong entity to own the WFOE and to allow our shareholder structure.
Additionally those funds were used to cover all other startup costs, including all the legal work to underpin everything.
Seed Round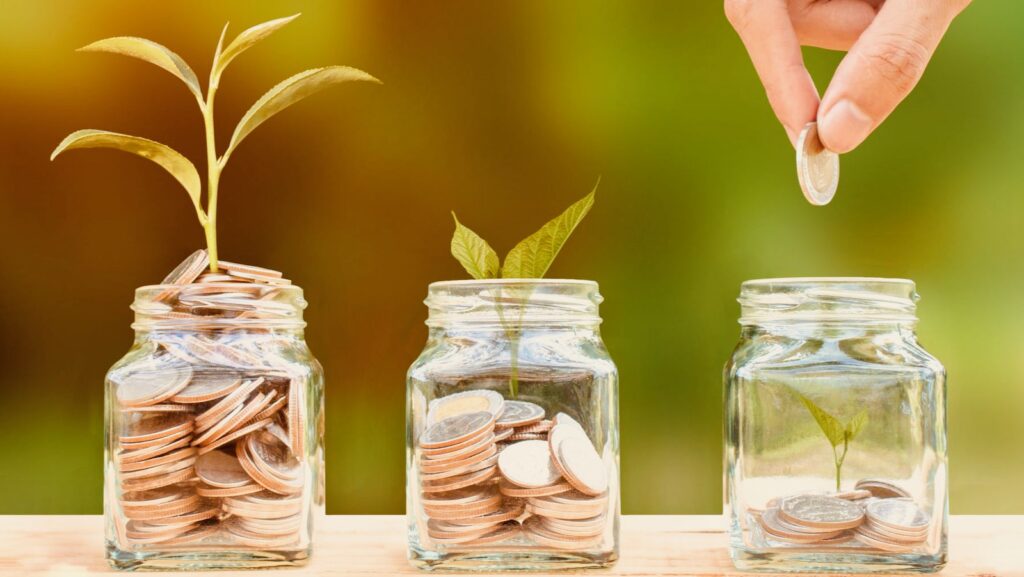 Our Seed Funding Round took place during May 2020 and was completed in June 2020. This was used to cover the costs incurred to find a location and to undertake all of the legal due diligence around buying land in China.
Convertible Notes
Using a commonly accepted funding mechanism, Convertible Notes, we raised two further interim funding rounds. This provided the funds primarily to buy our 17'238 square meter land parcel in Da Chi town, Longyan City, Fujian Province.
It has also funded us for all our architecture, Environmental Impact Report and all of the other processes and procedures required to secure our building permits. Additionally, we had sufficient reserves to excavate the entire site, lay down almost 2000 cubic meters of water storage (primarily for fire safety requirements for a distillery) and to lay the foundations for our buildings.
Series A
Our current fundraising is a Series A round that started in 2022. Series A will raise a total of ¥100 million (we work in RMB being based in China, which is equivalent to US$14.8 million, €13.67 million, £12.02 million at the time of writing this page).
We decided to split Series A into 4 phases because we didn't need all the money at one time. There were 4 logical stages from the start of construction through to production, so we mapped these against 4 phases of the round.

All 4 phases of Series A will secure sufficient funding to complete our construction, fabricate and install enough hardware to give us 1.31 million LPA of starting capacity, fund the procurement of more than 6000 casks to fill in our first phase of growth and cover our running costs for the first year of operation.
Series A Phase 1 has been completed in 2022 and we now move on to Series A Phase 2.
Series A Phase 2

During Series A Phase 2, we are raising ¥25 million (US$3.7 million, €3.42 million, £3 million). This will be used (along with funds we still have in the bank, in cash) to fund the construction of the first 3 of our 4 buildings. Our 1500 square meter still house, our 1500 square meter dunnage (cash maturation warehouse) and a 7700 square meter building that will be used for malting grains, milling, mashing, fermentation and storage.
What We Expect From Our Investors
First and foremost you absolutely must have a love of whisky. We don't expect everyone to be an expert about the subject and there isn't an entrance exam. But if you're not passionate about whisky then you're not going to enjoy what we're trying to do with Nine Rivers Distillery. Money alone will not make you part of our family or our story.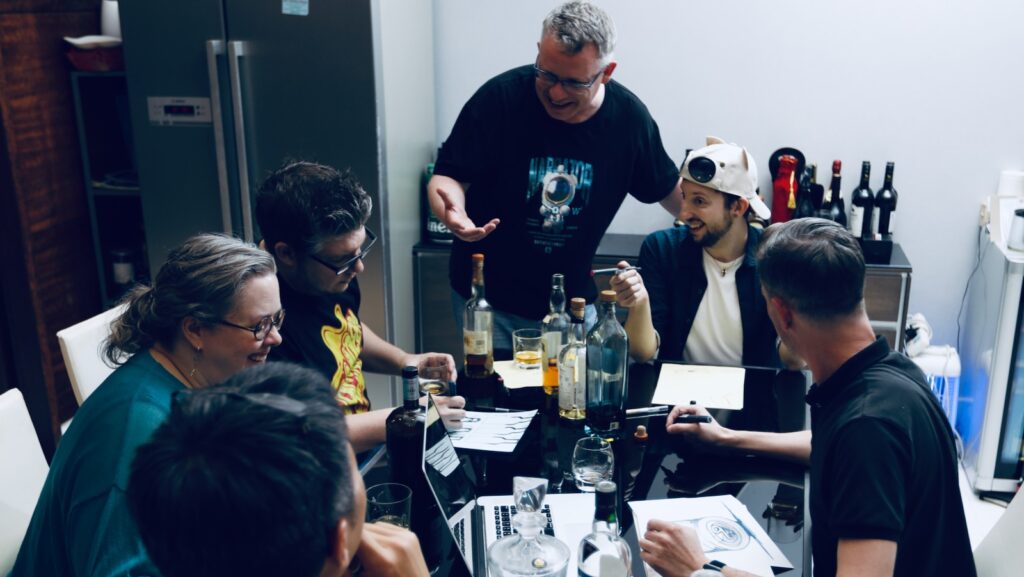 Most of our investors also play an active part in shaping and defining our journey. Decisions as simple as voting on a logo design right up to mash bills for first batches and casks to offer – they all have creative input from the whole team.
But, as a minimum, we would expect you to be involved in supporting our project on Social Media. Even the simple efforts of liking and sharing content has a noticeable impact on the awareness of our project – and creating awareness is the first step towards building a successful distillery!
Typical Terms
Our minimum amount to invest in Nine Rivers Distillery on the Series A Phase 2 round is RMB26'010. There is logic in this number as it equates to a round number of shares in company.
At current exchange rates that works out to about USD$3850, EUR€3555, or GBP£3125. Chinese RMB remains our currency of operation so you would need to check current exchange rates to determine that number in your own local currency.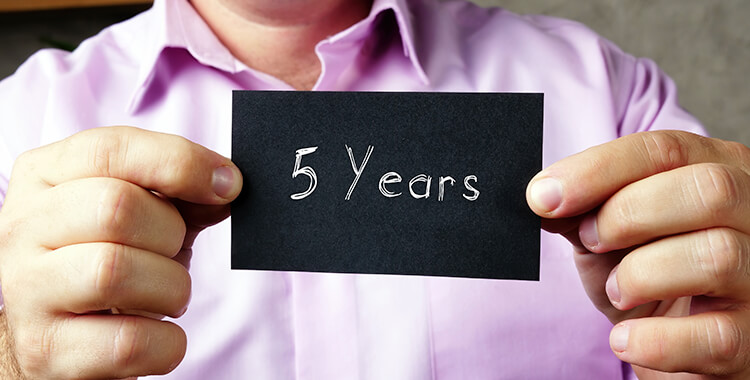 Our shareholder's agreement is structured to encourage people who are looking to invest for a minimum term of 5 years. All profits will be reinvested for those 5 years to facilitate growth and expansion, adding value to the distillery and the brands that we craft.
Other Considerations
As a project based in China, the vast majority of our communications go out on WeChat. If you're not in China, then downloading this app will be your first starting point to engage with us and get involved. We do have a presence on other social media platforms but the daily interactions with investors are all on WeChat.
FAQs
We have the answer to some of the frequently asked questions. If you have any further questions about how you can invest in Nine Rivers Distillery you can CLICK HERE and see if covers any other questions
Contact Us
Prospective Investors
Complete the form below if you're interested to learn more about investing in Nine Rivers Distillery.
That's a Wrap
So now you know how you can invest in Nine Rivers Distillery!
Would You Like To Read More?
If you enjoyed reading this, and you would like to catch up with some of our past articles, then please CLICK HERE and go to our News Section, where most of our other content is published.
Follow Us
If you have enjoyed reading this and want to learn more about Nine Rivers Distillery then choose from the links below – or use the QR code to follow us on WeChat.
LinkedIn users you can CLICK HERE to follow us.
Facebook users, you can CLICK HERE.
YouTube users, you can CLICK HERE.
Twitter users, you can CLICK HERE.
Instagram users, you can CLICK HERE.